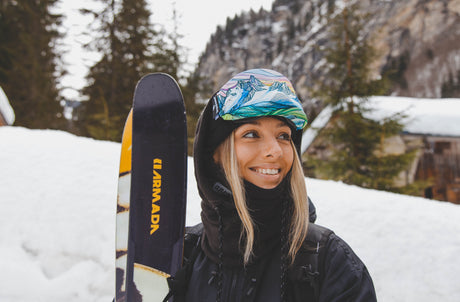 Ski-Season Ready?
Whether you're a backcountry explorer, piste basher or hardcore après-goer, you need to protect those expensive goggle lenses.
Shop Now
gogglesoc Customization Programs
Search
FAQs
Why choose gogglesoc Products?
gogglesoc goggle cover is your goggle's best friend! Built using recycled materials, our goggle lens cover is designed to protect your eyewear from the elements. Say goodbye to scratches and smudges and hello to adventure-ready lenses.
sunnysoc sunglass case is the ultimate sidekick for the organized explorer. Made using recycled materials and equipped with a built-in lens cloth, our sunglass pouch shields your shades from scratches and dust.
Meet the world's best-looking eyewear retainer (we're not biased)! Crafted for adventurers, sunnystring keeps your sunglasses secure and on hand. With a one-size-fits-all design and made from recycled plastic bottles, there's a lot to love about this sunglass string.
visorsoc is the guardian of your snow visor! It's built using recycled materials and it's designed to protect your visor from scratches and all that life throws at you. It's a must-have for any visor-using skier or snowboarder who wants to keep their visor in tip-top condition.