dede johnston gogglesocs
dede johnston gogglesocs - crowded slopes soc is backordered and will ship as soon as it is back in stock.
Couldn't load pickup availability
---
Meet the 'Crowded Slopes' gogglesoc. If you've skied in the French Alps during school holidays, you'll be familiar with this kind of scene! This design is brought to you by Dede Johnston, who took this acclaimed photograph. It was taken in 2008 and shows lots of tiny skiers making their way down the mountain in Courchevel, France.

Your gogglesoc is made from rPET (recycled polyethylene terephthalate) recycled plastic bottles

We recognize we can't change the world alone, but by making gogglesocs from recycled plastic bottles we are doing our part to conserve our resources, and keep waste out of our landfills.

Do your part to. Make your lens last.
We offer FREE Shipping on 3 products or more in North America!

We currently only ship to the USA and CANADA from this store.

Check out all delivery options HERE
Machine washable. Wash with similar colors on normal wash cycle. Do not bleach.

Air or tumble dry. Do not iron.

Dry clean if you like... although this may be overkill for a gogglesoc. ;)
One size fits most

Cleans and protects your lenses

Eco-Friendly
Payment & Security
Payment methods
Your payment information is processed securely. We do not store credit card details nor have access to your credit card information.
Meet Dede
Dede Johnston is a fine art photographer and avid skier based in London, England and the French Alps who specializes in the Alpine environment. She uses the imagery from her photographs to design products such as tableware and clothing.
Why gogglesoc?
gogglesoc goggle cover is your goggle's best friend! Built using recycled materials, our goggle lens cover is designed to protect your eyewear from the elements. Say goodbye to scratches and smudges and hello to adventure-ready lenses.
One Size Fits All (Mostly): gogglesoc is expertly designed to fit most goggles.
Cleans Lens on the Go: Doubles as a convenient lens cloth.
Helmet Compatible: Compatible with helmets - safe is sexy.
Easy On, Easy Off: No hassle involved – gogglesoc is super easy to put on and take off.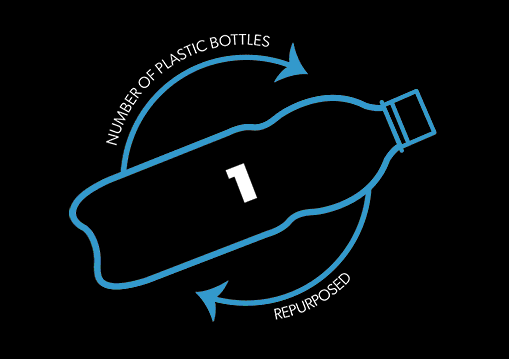 Our Impact
At gogglesoc, one of our core values is 'it's good to be green.' We are passionate about operating responsibly and reducing our ecological footprint. From the start, it has always been our mission to divert as much waste as possible from the landfill and turn it into eyewear accessories. That is why we make gogglesoc products out of rPET fabric, a reusable and sustainable material made from post-consumer recycled plastic bottles.
gogglesoc FAQs
Meet gogglesoc, the original goggle cover. Our goggle cover is designed to be your goggles' best friend whilst they're not in use. It protects your ski goggles from scratches, dust, and snow or beer-induced mishaps. Goggle lens covers are an essential accessory for any skiing or snowboarding enthusiast, ensuring goggles last longer and perform at their best.
How is gogglesoc different to other goggle covers?

We're not shy about it – the gogglesoc is the OG, the trailblazer, the one that set the standard. We've been at this game longer than anyone else, and when you're after nothing but the best for your gear, gogglesoc is your top pick.

Our snow goggle covers are crafted from high-quality, stretchy, sustainable material that ensures a snug fit over your goggles. The unique design of gogglesoc goggle covers not only offers superior protection but also allows for personalization, letting you choose or create a custom goggle cover that matches your style.
Will a gogglesoc fit on my goggles?

You bet! A gogglesoc is like the Swiss Army knife of goggle covers – one size fits "most." Our snow goggle covers are designed to fit a wide range of goggle sizes and styles. The flexible material allows for a secure fit, keeping your goggles safe and scratch-free during your adventures.

When it comes to the little adventurers aged 5 and under, we recommend holding off on purchasing a gogglesoc, as gogglesoc may not fit quite right on smaller goggles.
Can the gogglesoc be worn while skiing or snowboarding?

No, the gogglesoc is designed to protect your goggles when they're not in use. It should be removed before skiing or snowboarding to ensure clear vision and safety.
What is a gogglesoc made from?

All gogglesocs are made from 88% rPET and 12% spandex. Recycled Polyethylene Terephthalate (or rPET for short) is manufactured using post consumer recycled plastic bottles.
We include spandex in the manufacture of our products to give gogglesocs a stretchy feel that allows them to 'cling' snugly to your goggles.
Game-Changing Gear
As an avid hiker, I needed something to protect my goggles during dusty trails. gogglesoc is the answer! Lightweight, durable, and adds a pop of color to my gear.