2016 - THE BEGINNING
Develop a Solution
Fed up with scratching our expensive goggle lenses, we decided there must be a better way. After lots of product testing from our basement in Whistler, we perfected the gogglesoc: a stretchy microfiber cover designed to protect your goggles while not in use.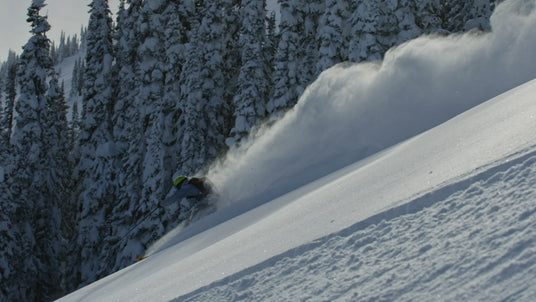 NOW
Global Presence
Since 2016, we've been growing bigger than we ever imagined. Our team has grown and our brand is venturing into new realms of adventure accessories - stay tuned! If you don't see a store selling gogglesoc products nearby, there'll probably be one soon.
Looking Forward
It's Good to be Green
Since the beginning, our mission has been to craft sustainable adventure accessories whilst keeping the planet in mind. Our products are crafted from recycled materials, and we're committed to operating responsibly by sourcing sustainable materials, collaborating with ethical manufacturers, and minimizing waste.
Frequently Asked Questions
Where can I buy gogglesoc products?

Those located in North America can easily purchase gogglesoc products through our online store, simply visit gogglesoc.com. If you're based outside of North America or wish to find a local retail partner,  you can use our Store Locator.
Do you ship internationally?

Currently, gogglesoc's online ordering is not available in countries outside North America. However, you may use our Store Locator to find retail partners near you.
Can you ship to my PO Box?

Yes, our warehouse will automatically select the most cost-effective and appropriate shipping method according to your address.
I just ordered a gogglesoc but made a mistake in my selection. Can I change my order?

Please send us an email at shop@gogglesoc.com. If it has not shipped yet, we will make our best to change our order