peak photography visorsocs
peak photography visorsocs - 7th heaven visorsoc is backordered and will ship as soon as it is back in stock.
Couldn't load pickup availability
---
Calling all mountain enthusiasts - these visorsocs are for you!
Your gogglesoc is made from rPET (recycled polyethylene terephthalate) recycled plastic bottles

We recognize we can't change the world alone, but by making gogglesocs from recycled plastic bottles we are doing our part to conserve our resources, and keep waste out of our landfills.

Do your part to. Make your lens last.
We offer FREE Shipping on 3 products or more in North America!

We currently only ship to the USA and CANADA from this store.

Check out all delivery options HERE
Machine washable. Wash with similar colors on normal wash cycle. Do not bleach.

Air or tumble dry. Do not iron.

Dry clean if you like... although this may be overkill for a gogglesoc. ;)
One size fits most

Cleans and protects your lenses

Eco-Friendly
Payment & Security
Payment methods
Your payment information is processed securely. We do not store credit card details nor have access to your credit card information.
Why visorsoc?
visorsoc is the guardian of your snow visor! It's built using recycled materials and it's designed to protect your visor from scratches and all that life throws at you. It's a must-have for any visor-using skier or snowboarder who wants to keep their visor in tip-top condition.
One Size Fits All: visorsoc is expertly designed to fit all visors.
Cleans Lenses: Doubles as a convenient lens cloth.
Helmet Compatible: Compatible with helmets - safe is sexy.
Easy On, Easy Off: No hassle involved – visorsoc is super easy to put on and take off.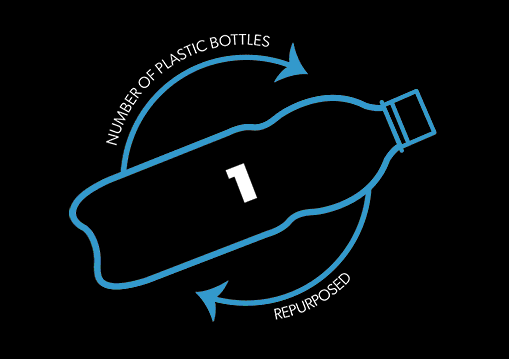 Our Impact
At gogglesoc, one of our core values is 'it's good to be green.' We are passionate about operating responsibly and reducing our ecological footprint. From the start, it has always been our mission to divert as much waste as possible from the landfill and turn it into eyewear accessories. That is why we make gogglesoc products out of rPET fabric, a reusable and sustainable material made from post-consumer recycled plastic bottles.
The good stuff
Check out the magic touches that make visorsoc so great
visorsoc FAQs
Our visor cover is engineered to shield your snow visor whilst it's not in use. It'll protect it from scratches, dust, and other snow or beer-induced mishaps. Our visor covers are a must-have accessory for any skiing or snowboarding fans, ensuring your visor stays in prime condition for longer, providing top-notch performance on the slopes.
How is visorsoc different from other covers in the market?

Our snow visor covers are made from high-quality, stretchy, material ensuring a snug fit over your visor. And guess what? They're made from recycled plastic bottles, making them not only stylish, but sustainable. 
Is a visorsoc suitable for cleaning my lens?

Yes!
The microfiber fabric we use is suitable for cleaning your lens as well as protecting it from scratches.
Will a visorsoc fit on my visor?

Absolutely! Our snow visor covers are fashioned to accommodate a broad range of snow visor sizes and designs. The adaptable material allows for a secure fit, keeping your visor safe and scratch-free.
How do I care for my visorsoc to ensure it lasts?

Maintaining your gogglesoc visor cover is simple. Machine wash it in cold water and lay it flat to dry. Avoid ironing or tumble drying to retain the elasticity and vibrancy of the design.
perfect!
visorsoc turned my ski helmet into a winter warrior. It protected my visor from snow and scratches, and the variety of designs allowed me to express my ski style.
Wife loves it!
Pairing visorsoc with my ski gear was a genius move. It not only kept my visor clear but also coordinated with my goggles, creating a seamless and stylish winter ensemble.
Clever little accessory
As a snowboarder, visorsoc is my go-to accessory. It kept my visor clear and scratch-free during every run, and the snow-themed designs added a cool factor to my snowboarding gear.
Credit card issues
So put in my credit card 3 times and even scanned it and still had issues. Did my purchase go through?! Please let me know
a must-have
visorsoc is a skiing must-have. It shielded my visor, preventing scratches and ensuring a clear view of the snowy landscape. Plus, the patterns make a bold statement on the mountain.