chris benchetler gogglesocs
chris benchetler gogglesocs - phylogenetic parallel soc is backordered and will ship as soon as it is back in stock.
Couldn't load pickup availability
---
"My experiences in life and in nature have shaped my artistic vision and existence. The beauty, the pain, environment, likes, and dislikes. My best artworks have flowed through me. They weren't created; I simply delivered them. I don't ever approach the canvas with a painting in mind. I just keep my heart and mind open, and stay committed to that unfiltered process." - Chris Benchetler
Your gogglesoc is made from rPET (recycled polyethylene terephthalate) recycled plastic bottles

We recognize we can't change the world alone, but by making gogglesocs from recycled plastic bottles we are doing our part to conserve our resources, and keep waste out of our landfills.

Do your part to. Make your lens last.
We offer FREE Shipping on 3 products or more in North America!

We currently only ship to the USA and CANADA from this store.

Check out all delivery options HERE
Machine washable. Wash with similar colors on normal wash cycle. Do not bleach.

Air or tumble dry. Do not iron.

Dry clean if you like... although this may be overkill for a gogglesoc. ;)
One size fits most

Cleans and protects your lenses

Eco-Friendly
Payment & Security
Payment methods
Your payment information is processed securely. We do not store credit card details nor have access to your credit card information.
Collection Description
In collaboration with acclaimed skier and artist Chris Benchetler, this gogglesoc collection embodies nature's interconnected beauty. From the ethereal "Into the White Room" to the vivid "Phylogenetic Parallel," each design tells a story of harmonious unity between man, nature, and the elements. Benchetler's artistry shines, merging skiing passion with artistic flair.
Chris Benchetler
Hailing from California, Chris Benchetler is one of the most recognized names in the world of skiing. As a professional skier, Chris has traveled the world and has featured in a number of films. However, Chris doesn't just draw lines down the mountain - he has taken his creativity to the canvas. Chris is now also a renowned artist and designer, his colorful nature-driven paintings earning him a number of high-profile brand collaborations. .
Why gogglesoc?
gogglesoc is an innovative protective microfiber cover designed specifically for ski or snowboard goggles. Not only does it serve to clean your goggles, ensuring clear vision on the slopes, but it also offers added protection against scratches and other potential damage. All gogglesocs are made from recycled bottles to ensure our environmental sustainability. With its helmet-compatible design, it boasts a versatile "one size fits most" approach. Its user-friendly design ensures an effortless experience when putting it on or taking it off.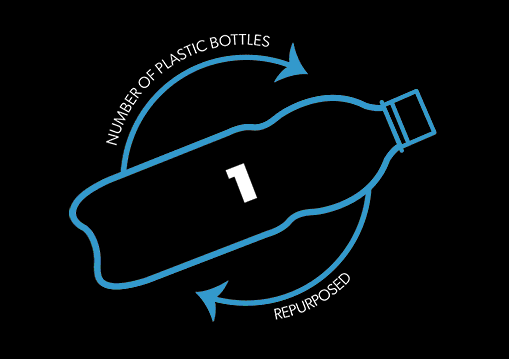 Our Impact
At gogglesoc, one of our core values is 'it's good to be green.' We are passionate about operating responsibly and reducing our ecological footprint. From the start, it has always been our mission to divert as much waste as possible from the landfill and turn it into eyewear accessories. That is why we make gogglesoc products out of rPET fabric, a reusable and sustainable material made from post-consumer recycled plastic bottles.
gogglesoc FAQs
A gogglesoc is a protective cover designed to keep your ski or snowboard goggles scratch-free when they're not in use. Made from a blend of materials, it fits snugly over the lens to offer protection without compromising style.
Is a gogglesoc suitable for cleaning my lens?

Yes!
The microfiber fabric we use is suitable for cleaning your lens as well as protecting it from scratches.
Will a gogglesoc fit on my goggles?

Typically, gogglesocs are designed to be one-size-fits-all, ensuring a snug fit on most ski and snowboard goggles. However, it's best to check product specifics or reach out to customer service for any particular sizing concerns.
Can the gogglesoc be worn while skiing or snowboarding?

No, the gogglesoc is designed to protect your goggles when they're not in use. It should be removed before skiing or snowboarding to ensure clear vision and safety.
What is a gogglesoc made from?

All gogglesocs are made from 88% rPET and 12% spandex. Recycled Polyethylene Terephthalate (or rPET for short) is manufactured using post consumer recycled plastic bottles.
We include spandex in the manufacture of our products to give gogglesocs a stretchy feel that allows them to 'cling' snugly to your goggles.
Christmas gift for ski buds
I purchased (5) pair of Gogglesocs for ski friends as Christmas gifts. I'm unfortunately I'm unable to ski this season due a lower back procedure that went wrong, otherwise I would have purchase one for myself.
Cool Design & Functional
Bought these for my girlfriend and and two more for myself. They fit great and work well. Cool designs!
Great Design & Work Well
Bought these and two more for myself and my girlfriend. They fit great and work well. Cool designs!
Cordillera soc
Love it! The Chris Benchetler design is gorgeous. Shipping was mindblowingly (yeah new word!) fast. Definitely going to be ordering more for myself and as Christmas prezzies.
B-e-a-utiful
Feel like going for the classy look? Yeah. This is the one.